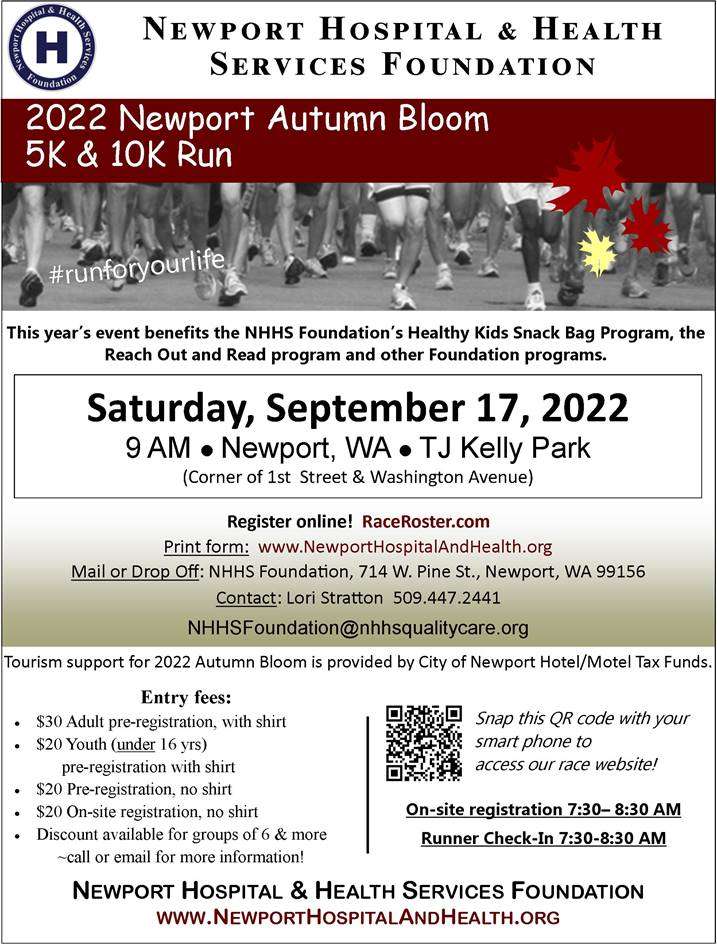 It's that time again … Annual Newport Autumn Bloom 5K /10K!
Get a team of 6 or more and save $5 each! (call or email me for a code).
5K or 10K ~ run, jog, walk … it's all good.
The shirts are always fabulous, plus get a keepsake medal when you cross the finish line.
It's not only fun – but, for a good cause and good for you!
Get your registration in! (attached)
Email it back, or put in district mail
Register on-line here.
This year's event benefits the NHHS Foundation's Healthy Kids Snack Bag Program, the Reach Out and Read program and other Foundation programs.